Finding a good drum set today seems easier than ever, thanks to the internet. There are so many musical instrument stores on the market.
The demand for musical instruments has gone high over the past few years. That is why we see all these shops coming up.
If you are looking for a vintage drum set, you don't even have to leave your room. We all know that vintage drums are not easy to find. They are also quite expensive.
However, not every vintage drum shoo that pops up on your internet is good. Take your time to read through reviews and tell whether that is the right store.
In this guide, we want to make things easy for you. We will be sharing a list of top vintage drum stores so that you don't have to sweat.
Keep reading.
VINTAGE DRUM RESTORER, DRUM TECHNICIAN, AND ONLINE VINTAGE DRUM SHOP
Now that you have made the decision to buy a vintage drum kit, you will need a trustworthy source. Some stores promise to have suitable kits, but they are not in great condition.
A good shop understands how to restore vintage drums to look good. Hence, they have technicians who will look at the pieces and make them appealing again.
Here are some of the online stores with a good reputation in vintage drums.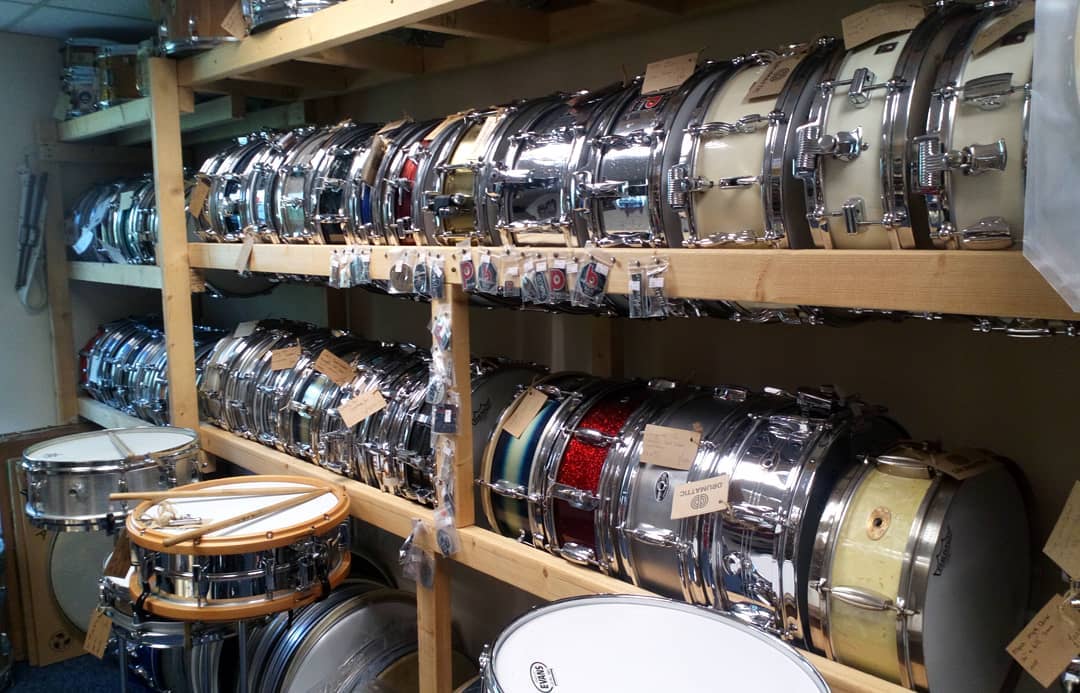 Drumattic is perhaps the most reliable vintage drum restorer and seller on the internet. It is an independent and dedicated drum hub based in Radstock.
Their specialty is in used and vintage drum accessories if you need your drum fixed and solved, this the place to come.
And for those who love vintage drums or need vintage accessories, you will find it all here.
The store buys and sells all types of drums, cymbals, percussion, and accessories. Hence, you can trade-in your current kit for a better one.
Apart from that, the store also specializes in restoration, offering full service for all models. Your drums will be as good as new before you know it.
The team is dedicated to offering the best experience to its customers. And that is what makes them stand out from the rest.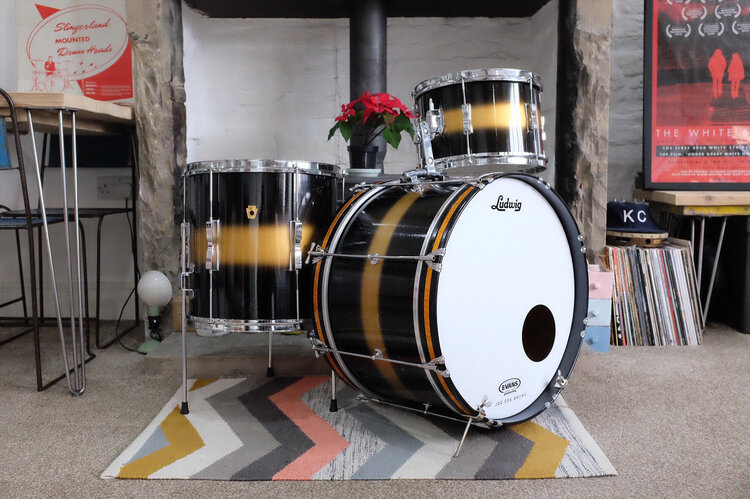 Joe Cox Drums was established in 2013 as a vintage restorer, drum technician, and online drum shop. If you have a drum the needs restoration, this is the place to come.
And for those who want vintage drums, you will never look anywhere else. They also have new drums on their online store. Get drums, cymbals, and everything else concerning drumming.
Contact Vintage Drum Center
A good vintage drum center should have contact details on its website. That makes it easy for those who need the services immediately.
The first line of contact is the website. It is the first place you will meet the vintage drum kit you desire by searching. You can buy cymbals, drums, percussion, and other products with ease.
Check the site for contact information. In most cases, it begins with the store's physical location. Google My Business is a feature from Google based on Google Maps that allows a business to share their local marketing information.
From here, you can either visit the store personally, email, or make a phone call. It should not be hard.