Every drummer dreams of getting the best gear for their drum set. But many make mistakes because they don't know where to find the best products.
I had the same problem when I was buying my first kit too. There were no excellent drum stores in my area and no reviews to consider. So, I went buying blindly.
But you don't have to go through the same trouble. The internet has provided you with a lot of resources where you can find all the information you need about musical instruments.
In this guide, we will be looking at some of the best drum stores in Boston. Such a huge city should have a wide range of shops, which can be overwhelming for a first buyer.
Understand that choosing the right shop may make all the difference. You need someone who will not just sell to you but offer appropriate advice.
Boston Drum Center
Boston Drum Center is the biggest drum shop in Boston. It offers everything related to drums and much more.
You can buy online or visit the store in person. But online buying is more recommended, especially with the current outbreak condition.
Suppose you are looking for the best drum set; this the store to get to. And here are some reasons why it's the best.
• Experience and reputation
The Boston Drum Center was opened in 2006 as an online drum store. In 2008, they opened a retail storefront adjacent to its warehouse.
Over the years, the store has grown into one of the biggest drum sets and equipment suppliers in the region. A strong customer base and demand compelled them to open a large store. And so they moved to large spaces in 2012 and 2016.
With so many years on the market, this a store you would want to visit. They are trustworthy because of this and always ready to help the buyer with everything they need.
• Products
Visit Boston Drum Center for the largest collection of cymbals. You will get cymbals from all major brands, including Zildjian, Agop, Meinl, and Sabian.
They come as new, used, and vintage. That means you will always find something good.
You will also get the largest collection of drums. They are arranged according to the playing style, including jazz, rock, and church.
Also, you can buy accessories, hardware stands, and much more.
• Trustworthy
The store delivers these high-end products at the most affordable prices. You are guaranteed money back if you are not satisfied with what you get.
Visit the store anytime through their online channels and enjoy this collection.
Boston Drum Lessons
Learning drums may not be as easy as many think. Drumming is not just holding drumsticks and hitting.
There are certain things one must master. These include rhythm, keeping time, keeping the beat, and much more.
That is why you need serious drum lessons. A professional private tutor will help you find the right path for learning drums.
Some of us made too many mistakes when we were starting. You can avoid such by employing a professional.
The Boston Drum Lessons is a school dedicated to building better drummers. They offer both online and in-person drum lessons, making it easy to choose what makes them more comfortable.
Here is what you get:
• Drum lessons for all learners
No matter your age, Drum Lessons is the place to be. Also, it does not matter your drumming style or skill level. Their goal is to teach students how to be great drummers.
• Expert instructors
There has been a huge rise in drum schools over the past several years. But some of them don't offer quality.
The Boston Drum Lessons stands out because they hire expert instructors to help you start. They customize a learning plan to fit each student's needs.
That means they meet each student at a personal level to help them achieve dreams.
• Great lessons
They start by learning or reviewing drumming fundamentals. That is, technique, rhythm, sticking patterns, and rudiments, among others. And then you learn how to use them in different styles.
Boston Drum Lessons is a highly recommended institution.
Best Drum Shop in Boston, MA
Finding the best drum store in Boston, MA is not that hard. There are several stores in the city, which have a great reputation for selling top-quality gear.
Here are some of them.

WholeTone Music Academy offers music lessons to learners of all ages and different needs. Apart from that, they also sell a wide range of musical instruments, including drums.
It is an added advantage to buy your gear here because you meet experts. They will offer you the best advice on what you need and how to use it.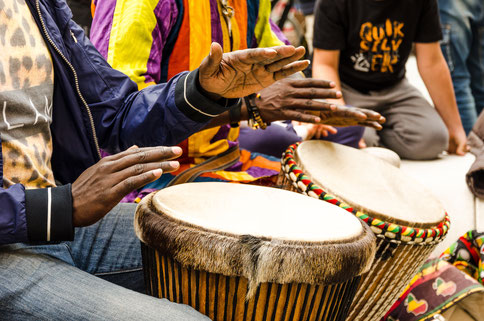 If you are looking for a store that is dedicated to selling drums, DrumConnection is the answer. This store has been on the market for several years now, offering high-quality products.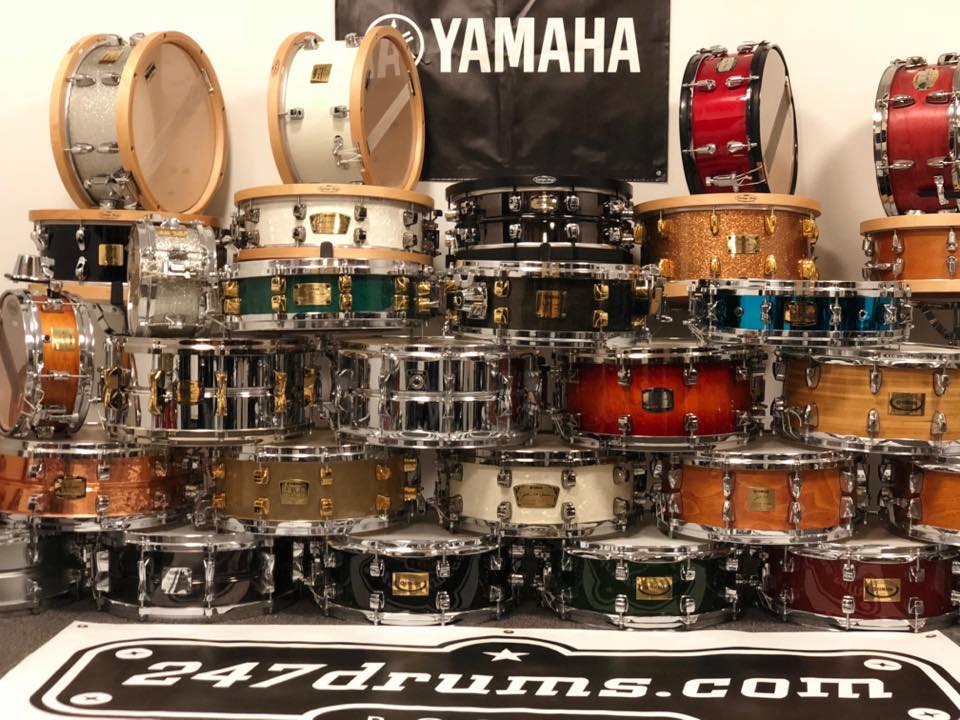 247 Drums could easily be the best drum store you have ever seen in Boston. They sell new, second-hand, and vintage drums, cymbals, accessories, and hardware.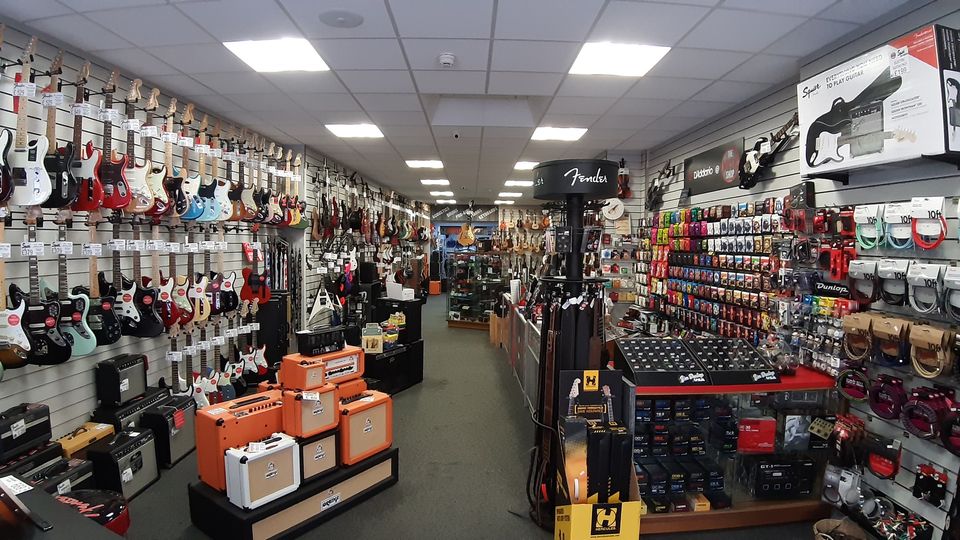 This is one of the largest music instruments stores in Boston. They have everything a modern musician would need, including a wide selection of drums.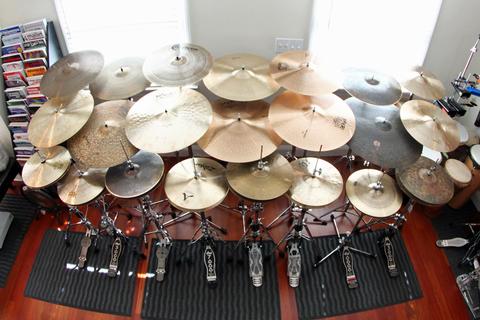 The Boston Drum Center is a place that needs no introduction. The store has been operating since 2006 and grown into one of the largest drum suppliers in the region. They have the most extensive collection of equipment.
There are several other music stores in Boston. But you might not need more with what this list offers.