Finding the right music store can save you a lot of trouble when shopping for gear. The music instrument industry has been growing steadily over the past few decades. That means the number of music stores has increased.
Many of them may not be good. But a large number are quite useful.
If you are in Liverpool, it should not be hard finding a good drum store. The city has a wide variety of solutions for all your gear needs.
There are several factors to consider. One of them is experience.
A music store that has been around for many years should have the best products. That would also mean they have experts who can lead you in the choosing process to discover all the options you have.
In this guide, we shall be looking at some of the top stores in Liverpool to buy you drums and gear.
Come along.
DRUM CENTRE LIVERPOOL
If you have been playing drums for a long time, you already know that buying from a good source is key. Liverpool has a number of stores that offer a variety of products.
PMT features among the most reputable drum stores here. Ask anyone about drum shops in England, and they will not fail to mention PMT.
Whether you are looking for an acoustic kit or an electronic one, this is a store you can always count on. They stock products from all the major manufacturers, including DW, Gretsch, Mapex, and Pearl.
The PMT drum Centre Liverpool also carries cymbals from all major brands. You need Zildjian; they have it. You want Paiste or Sabian cymbals, find them in this music store.
And with their online shopping options, PMT experts will help you with everything you require. They use live chat for communicating directly with potential buyers. So, do you have any questions or need to find the perfect drum kit? Consider this store.
PMT is not just about selling drums. You are served by expert and experienced drummers who will help you choose the best-sounding instruments. They can even offer some tips on how to play your drum.
And you don't even have to visit the store. These experts will make sure you get a good selection and delivered it to your doorstep.
Whether you are looking for a complete kit or just parts, this store will not disappoint. Or perhaps you need kids' sets. It's all here.
LIVERPOOL MUSIC SHOP
Finding a good music shop in Liverpool has never been easier. With the internet, you can always find a store that has exactly what you need from the comfort of your home.
Here are the best stores for you.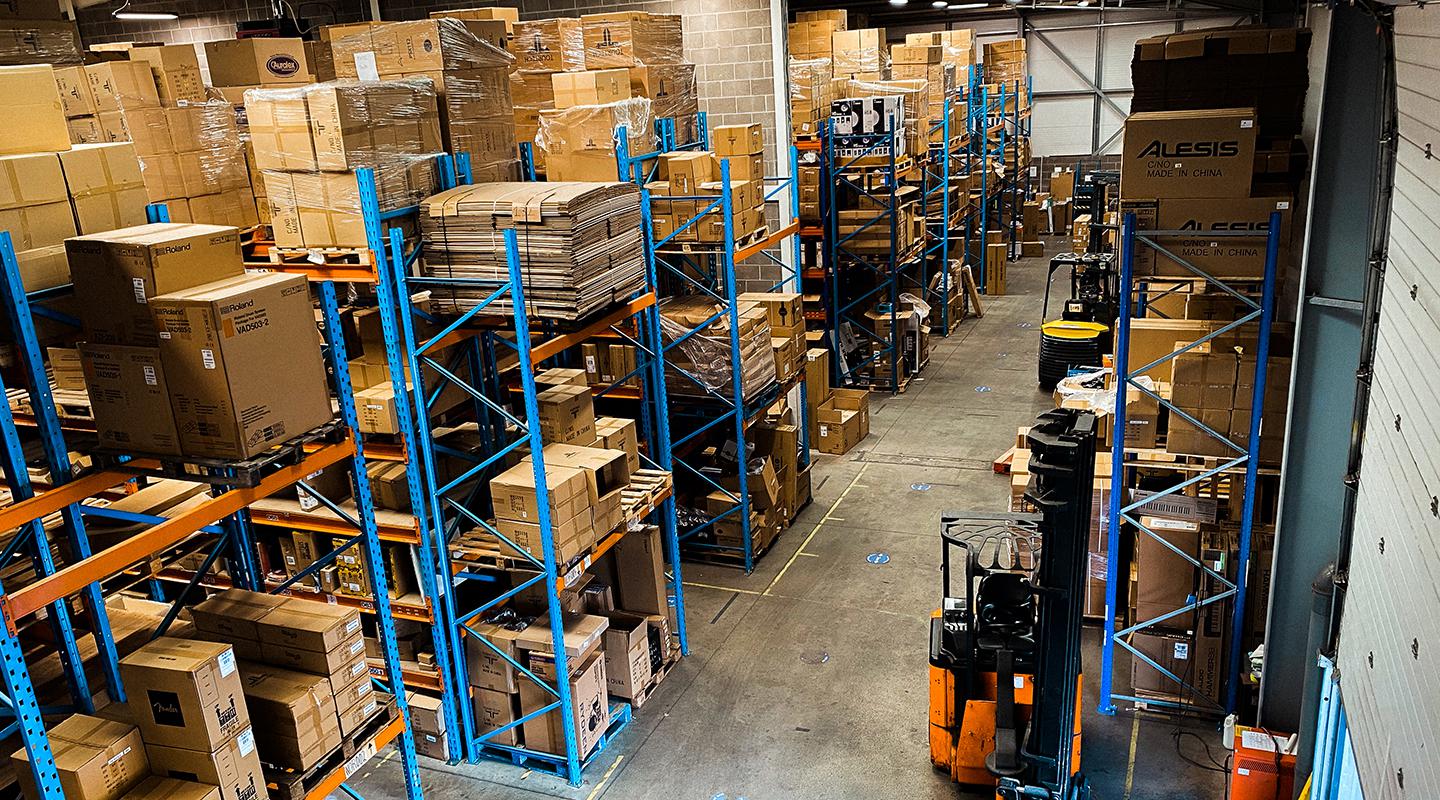 PMT is one of the largest music shops in the UK. And since Liverpool is among the cities that have a rich music history, you can always count on this shop to offer top-notch gear.
Although they do not have a showroom in PMT Liverpool, a buyer can reserve and collect musical instruments and equipment directly online. That is the beauty of online shopping – making things easy and efficient.
PMT Liverpool comes as:
Liverpool Guitar shop

Drum Centre Liverpool

Keyboards, Pianos, and Synthesizers

DJ & Recording Equipment
This store picks only the best products on the market.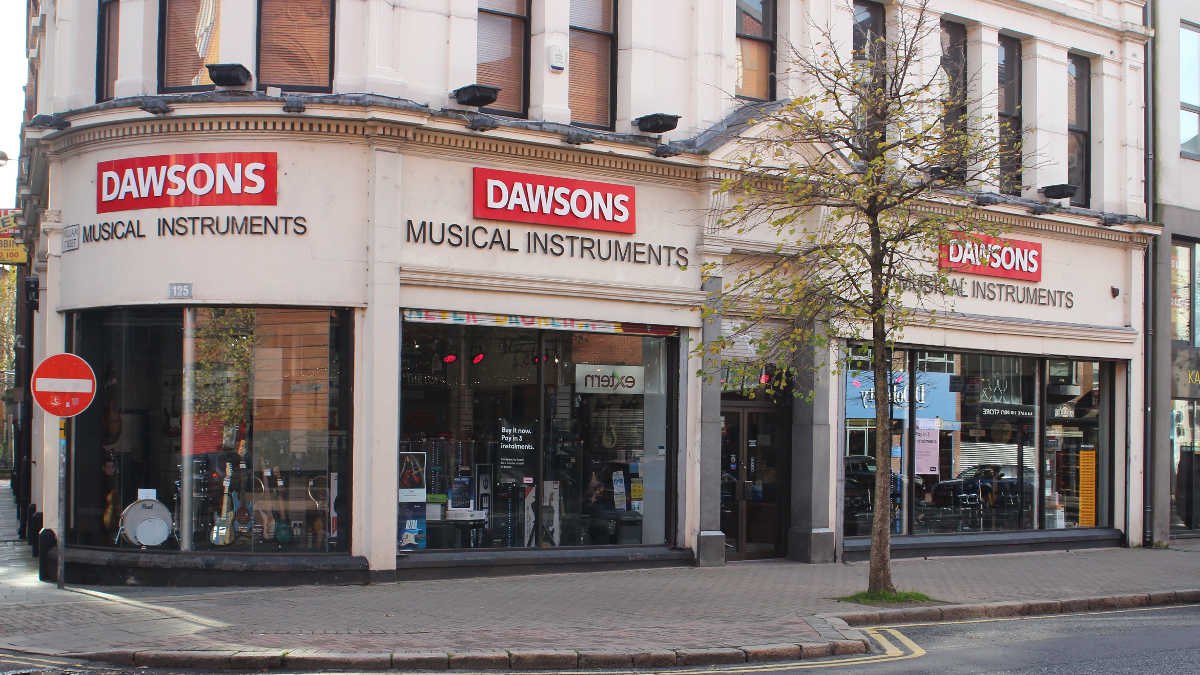 Dawsons is another great store that has branches across the UK. The store has gone through a temporary close recently due to the Corona outbreak and government announcement. But one can still buy through online channels.
Liverpool has one of the greatest musical heritage in the world. The Guinness Book of Records recognized it in 2001 as the "City of Pop."
Some of the most famous bands come from Liverpool.
Dawsons Liverpool Music shop keeps the most exclusive gear, some from legendary drummers. It is the largest music store in the region.
• Other stores
Other music stores in Liverpool with excellent products include:
LIVERPOOL GUITAR SHOP
Are you looking for a good guitar in Liverpool? Well, you will never run out of shop options. There are numerous guitar shops with high-quality gear.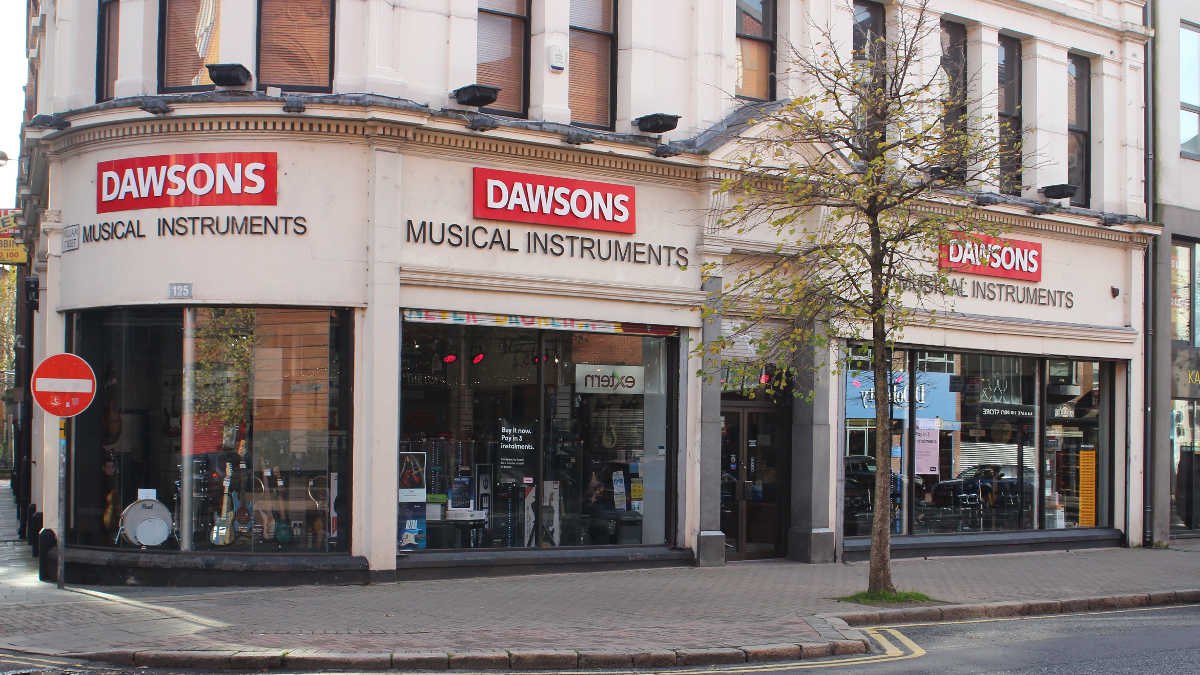 Dawsons Music is a wonderful store to buy all your musical instruments. You will be surprised by the number of products they offer.
The store has sections dedicated to specific types of instruments. And in this case, you can get a great guitar without sweating.
Rimmers Music is not a new name in Liverpool. The store has been serving the city for many years, offering excellent gears to music lovers.
The Liverpool Guitar store is a place you need to be for all types. It has variety, with an excellent taste in quality.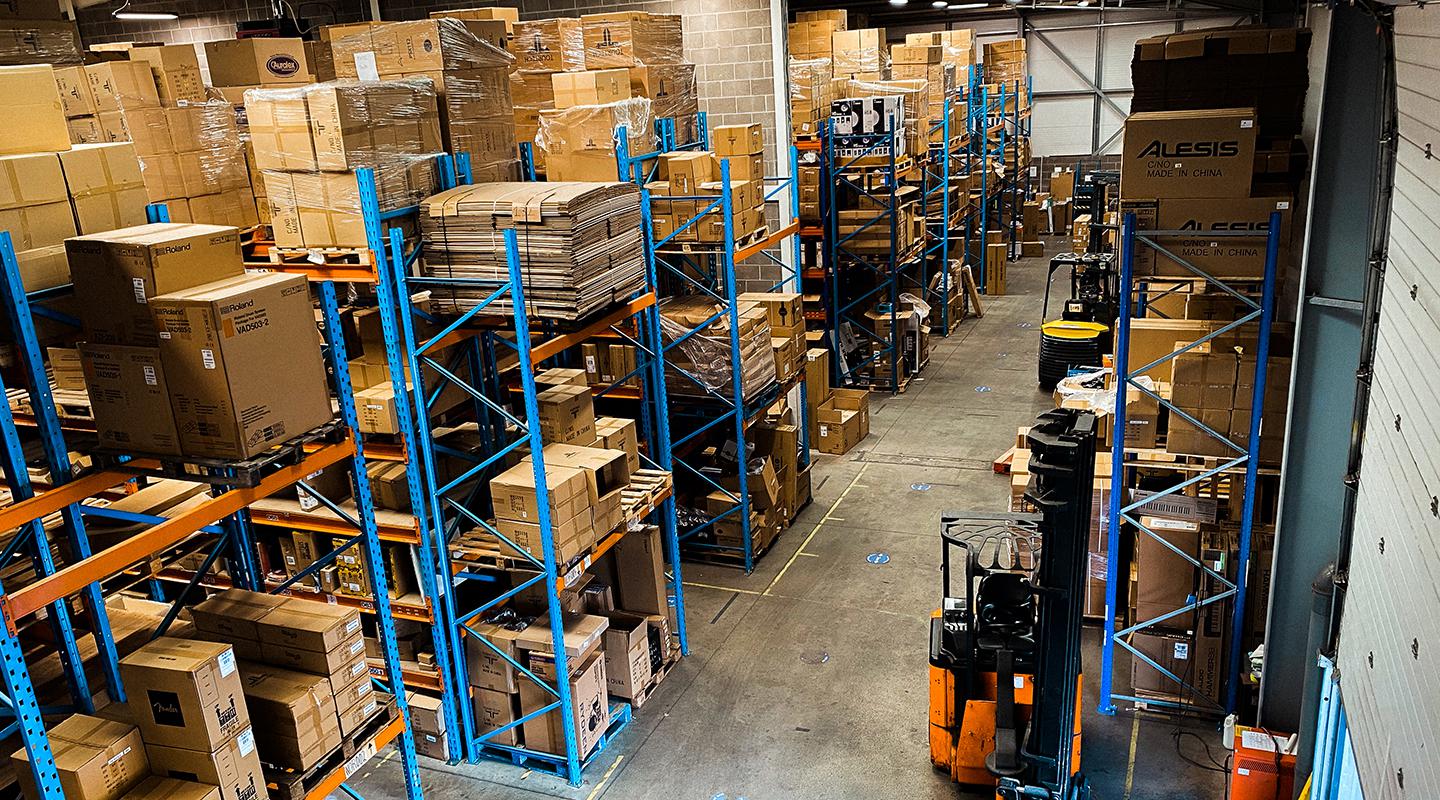 PMT's Liverpool guitar shop is the official dealer of all big brands. Fender, PRS, Ibanez, Squier, Epiphone, Schecter, Taylor, and Martin are all represented here.
Hence, it does not matter whether you are a beginner or a pro. PMT has the guitar you are looking for. But your piece and it will be delivered straight to your door.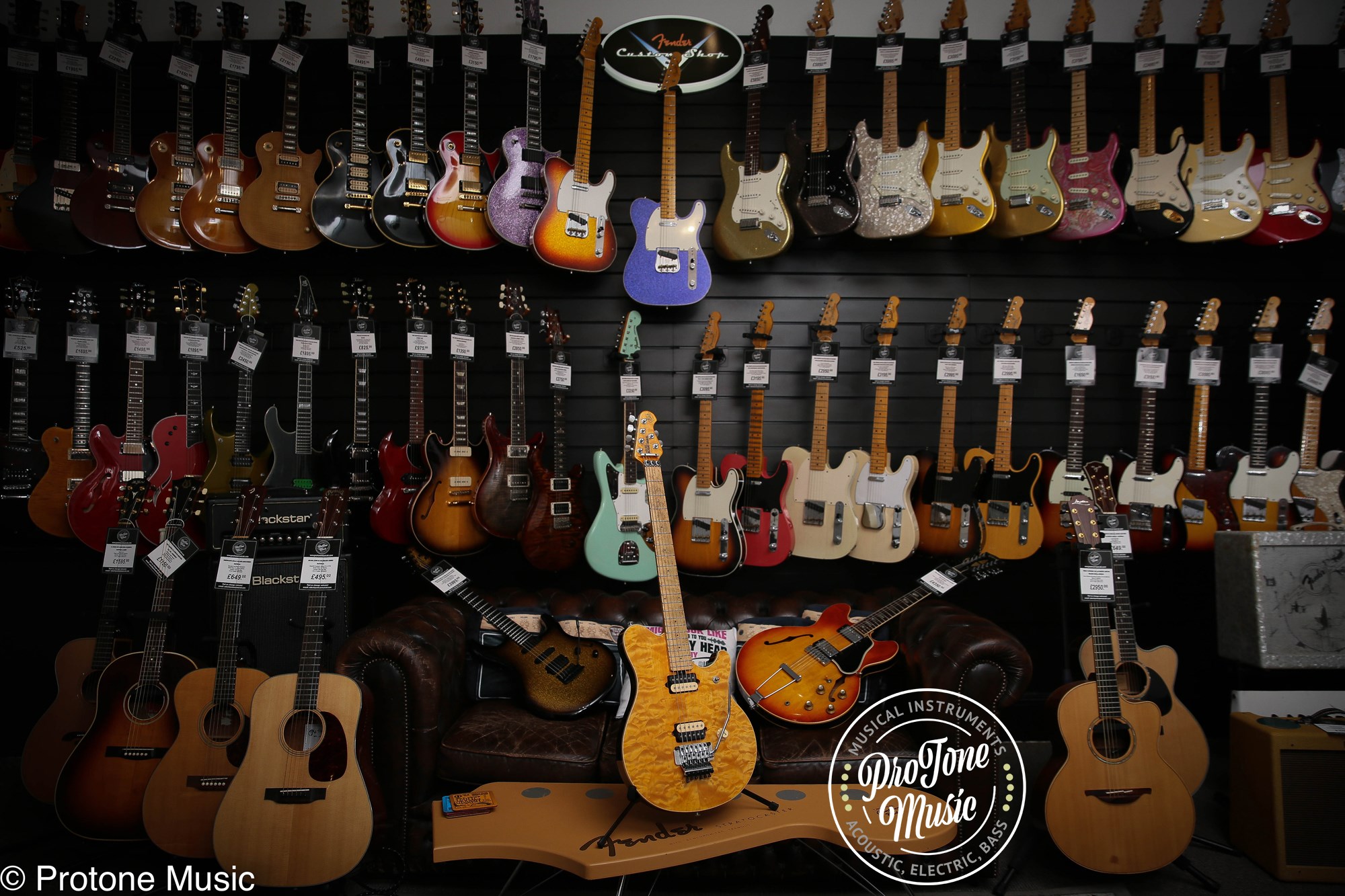 Proton Music could easily be the home of all guitars in Liverpool. They have all types, colors, and sizes, allowing you to choose something that meets your needs.
When it comes to buying the best gear, the Protone team has a reputation for helping you out. If you need advice on these products and how to make them count, this store will help.
Great Music School and Shop
The 40-year-old Liverpool music shop, Curly Music, has a long history in the music industry. The store originally opened in 1977 and has been growing stronger ever since. Before shifting to Stanley Street, it started on Smith Road, where it has served as a crucial part of Liverpool's history.
Curley Music is known by many as the Musician's Quarter because that is where most musicians learned their skills.
UNESCO City of Music recognized Liverpool as the City of Pop is recorded in the Guinness World Records 2021. That is one of the reasons this store has such a rich history.
It is not just a music store, but also a music school. You can learn everything about drumming here.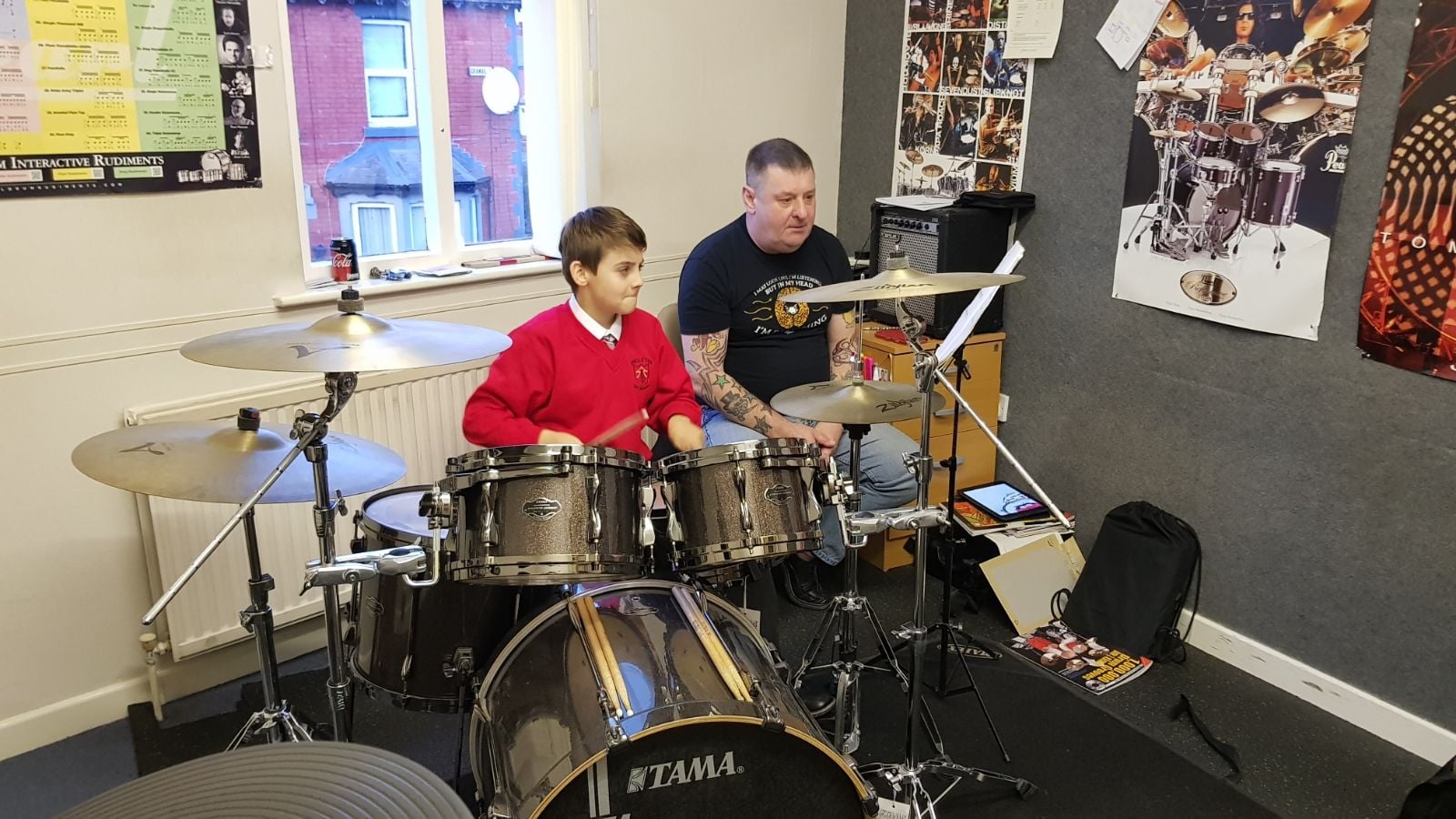 There are seven major music schools in the North West, and Rimmers is one of them. If you want to learn anything about music and instruments, this one place you will love to be.
They offer:
Guitar Lessons

Keyboard and Piano Lessons

Drum lessons

Vocal Lessons

Clarinet lessons
This institution employs highly trained and experienced trainers who will take you through the lessons effectively. Their expertise goes beyond what you can find anywhere else in the world.
Even though Rimmers is not a very old school, it offers some of the best lessons for the modern drummer. And perhaps that is what makes it unique as a modern music school.
Conclusion
Liverpool is indeed a city of music. The music shops we have reviewed above are only a few among many. Most importantly, there is always something for everyone.