Vintage drums are really good. Imagine playing on a full, heavy drum kit that another drummer used in the 60s and 70s.
Modern drums are smaller, with lighter features. Vintage drums, on the other hand, are much heavier, good, with more original sounds.
I have been using vintage drum accessories for a long time now. They give out a sound that you will never find in other drums.
However, they are quite expensive and not easy to find. Several stores may still have some, but you need to make sure they are original.
Too many drum shops have come up today, promising top features. Some are good, while others are just there to make money with bad drums.
Online stores are making things much easier. You can find a store with vintage drums by simply using the search option on the internet.
But don't worry. In this guide, I will be introducing you to some of the best vintage drum shops around.
Vintage Drum Shops
The UK is considered the home of many drummers. Most musicians have come from here. As such, it's easy to find the best vintage drum shops.
Here are some of the best drum shops based in the region I have come across.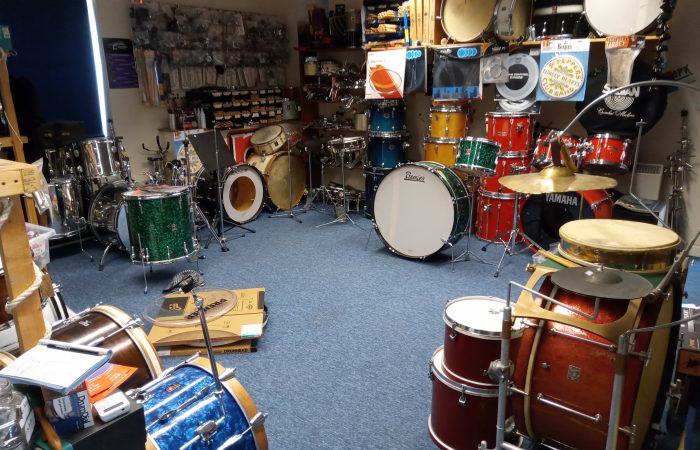 Drumattic is an independent dedicated drums hub based in Radstock. They specialize in used and vintage drums and accessories among other products.
The shop buys and sells a wide range of drums, cymbals, percussion, and accessories. If you have a drum set that you don't need anymore, this is the place to come.
They also accept trade-ins, offering better kits for the ones you don't want.
That is not all; if you have a damaged drum set, the team will get it fixed for you. They offer a full service of all makes and models. They will transform your drum into a new and better one.
Local drummers and studios also enjoy rental services from the store. For instance, if you need just a snare drum, there are various options for you. You can get good cymbals too. Custom kits are also available.
Tristan Head, the owner of Drumattic, has been playing and restoring drums and cymbals for more than 10 years.
Drumstick is a store you will love visiting for any drum set. They offer a wide range of products, from the newest custom kits to vintage drum accessories.
One thing you will love about this drum store is the customer service offered. Employees are friendly and always willing to offer assistance.
You can either order online or visit the store directly.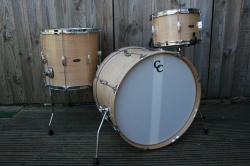 Rusty Drums is a drum store that was established in 2010 by professional drummers. They aimed at importing desirable vintage drum accessories for UK drummers.
This is a drum store to can trust to get the best quality drums, cymbals, accessories, and hardware. The store is in the UK and the US, where they serve different drumming needs.
Many other drum shops across the UK have good taste in classic music equipment. However, the ones I have reviewed above are at the top of the market. You will get any drum from any year.