What do you consider when looking for the perfect drum kit? For most drummers, it's the brand that matters.
And that is very right.
There are several drum manufacturers in the world today, but not all of them are great. As such, you need to be very careful in finding a reputable brand.
PDP is one of the companies that have been selling high-quality products. Each product comes with a high sense of production quality. Their craftsmanship is unique and top of the world.
It should not be a surprise, consider the brand is related to DW.
Every drummer who plays a PDP kit feels excited. You may never need another kit.
PDP Concept is one of their best lines of products. And this guide, we will be looking at what makes these drums special.
Let's dig into the PDP Concept Maple Best Review you will find in the market today.
Are PDP drums good?
The world of drums is filled with different manufacturers. Most of them are pretty good, and they promise great performance.
PDP has often featured on lists for great drum manufacturers. They have constantly released wonderful drum sets.
The drums sound great, and they are durable. That means a drummer can use their kit for a long time without requiring another.
Also, most PDP kits are versatile. They can be used in a wide variety of styles and playing environments.
You can find a few snares from PDP that are separate from their kit. They are also pieces you will find very useful.
Another question that many people ask is whether DW makes PDP drums. Technically, PDP and DW are one company.
DW, as we know it, manufacturers high-end kits that are more expensive. But the market demand for affordable kits led to the creation of PDP.
That means PDP drums are a budget-friendly version of DWs. Their designs and technique are the same.
The only difference is the PDP drums are machined to make the production process easier. Hence, a personal touch is lessened in each kit.
Also, cheaper materials are used to reduce the cost further.
However, there is no doubt in the tonal quality of the PDPs as in the news. That makes the drums very good.
Where are PDP Concept Maple drums made?
Pacific Drums and Percussion (PDP) was established in 1999 by Drum Workshop. They aimed at offering more affordable percussion instruments.
The drums are manufactured in China. They still follow the custom designs from DW, which are incredibly good.
However, computerized machinery is used to reduce the production steps. That means the drums can be produced in larger quantities.
At the moment, PDP produces instruments such as drum kits, snares, hardware, pedal, and accessories.
The DW kits are made in the USA. That is another factor that makes them more expensive.
Most people assume that Chinese-made drums are not good. But the quality of DW flows in the PDP drums.
That makes them great, despite them being made from cheaper material. You can be sure to get a nice tonal quality from this drum.
PDP drums are excellent. Drummers who have used them always seem to find a reason to use more of the brand.
PDP Concept Maple – drumkit review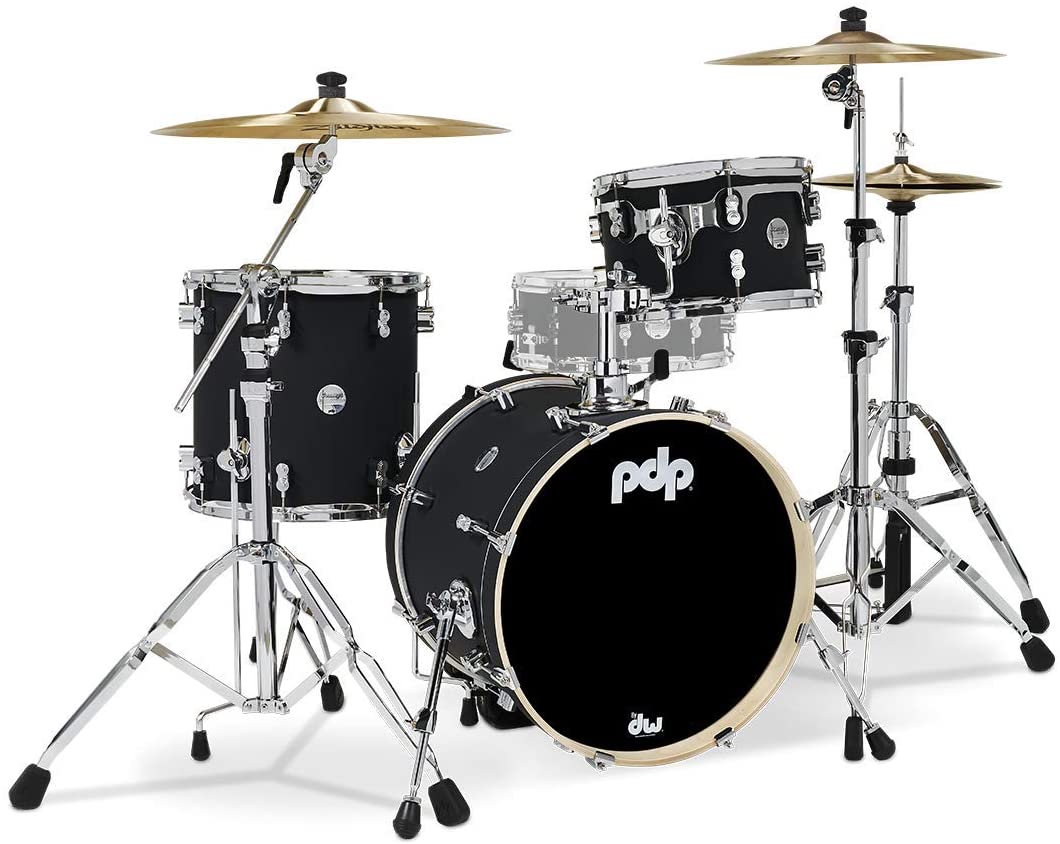 Most drummers learned to play drums from the church. It's a perfect environment where you get to perform constantly.
A church drummer must always be sensitive to the direction of the music. When the band leader changes, you need to catch. And when the congregation becomes excited, you must understand where to take the music.
This can only happen if you have a good drum set.
PDP Concept Maple kits are perfect for such a scenario. They are high-quality drums that many drummers have trusted.
If you are looking for a perfect kit, PDP is one reliable brand. With a PDP Concept Maple kit, therefore, you should be able to create perfects sounds.
The concept series is the most popular line of drums from the brand. And they are the most accessible.
Walk into any store, and the chances of coming across PDP Concept Maple Kits are very high. They come in different configurations based on the drummer's needs.
Whether you pick a seven-piece kit or a five-piece solution, you get the same level of performance. You will be surprised at how low the PDP Concept Maple price is compared to its quality and other brands.
The shells are constructed from maple wood. This gives them a warm tone and a quick attack. This makes them perfect for gospel and metal drummers.
The snare is perhaps the most impressive component. It is a cutting crack and sounds excellent when you tune it high. It comes with DW's Mag throw-off, making it easy to turn it on and off.
PDP concept gives you a tone of configuration options. And that is also another reason many drummers have such a kit.
In terms of finishes, there are several options, too, each standing out in a unique display of professionalism.
Here are two configurations to consider:
• Pacific Drums Concept Maple Drum Shell Kit, 5-Piece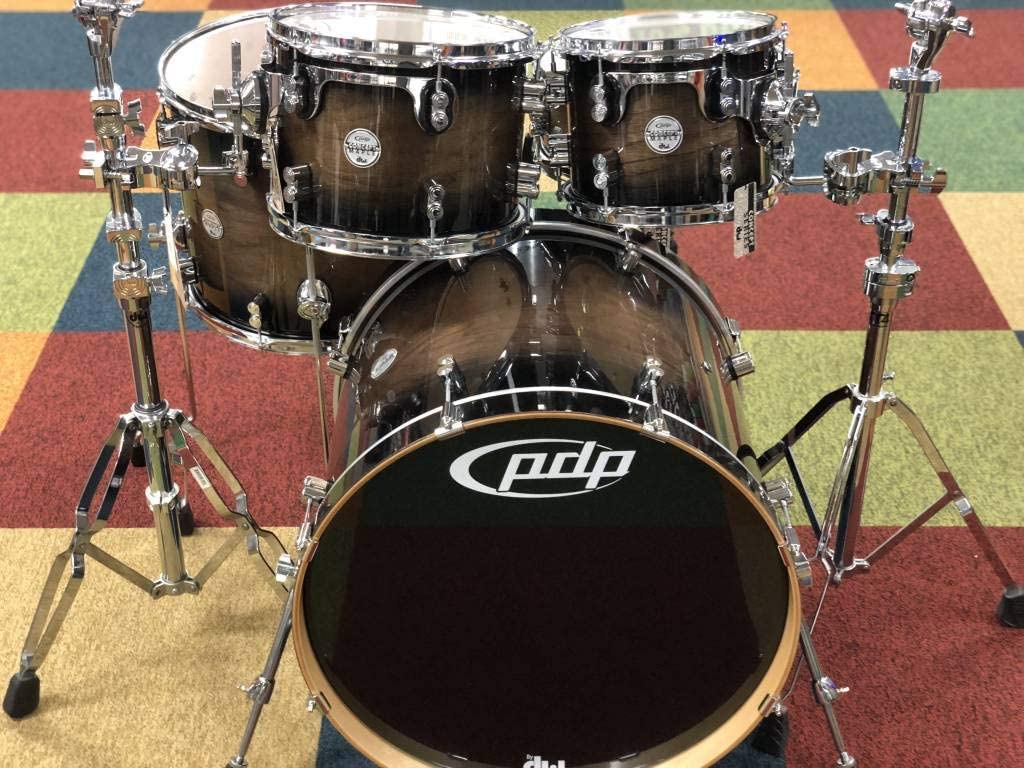 PDP drums concept maple drums come in a wide range of configurations. The 5-piece kit is one of the most common options.
You can never get it wrong with a Concept Maple drum set if you need versatility in standard drum setups.
Let forget about the features on this kit for a while and focus on what makes reals sense. After all, we already know it's made from maple wood.
– Build quality
The kit scores a 98% on the build quality. You would not expect anything from DW-related drums. These kits are strong and build to last.
– Performance
A drum kit is only as good as its performance. And you can sure this 5-piece Concept Maple kit has jumped that huddle. We give it a 94%.
– Price to value ratio
Again, we always consider price and value when buying drums. DW drums, as we know them, are very high-end. That makes them what every drummer would want.
So, if you want the same value but at a lower price, the PDP concept should be a great choice. The kits are designed to last long while delivering incredible tonal quality.
Pros
Five drums at an excellent price (kick drum, snare drum, one-floor tom, and two tom-toms.

A wide range of configurations

Many finishes
Cons
You may want to change the stock heads.
PDP Concept Series Kits Maple CM5 review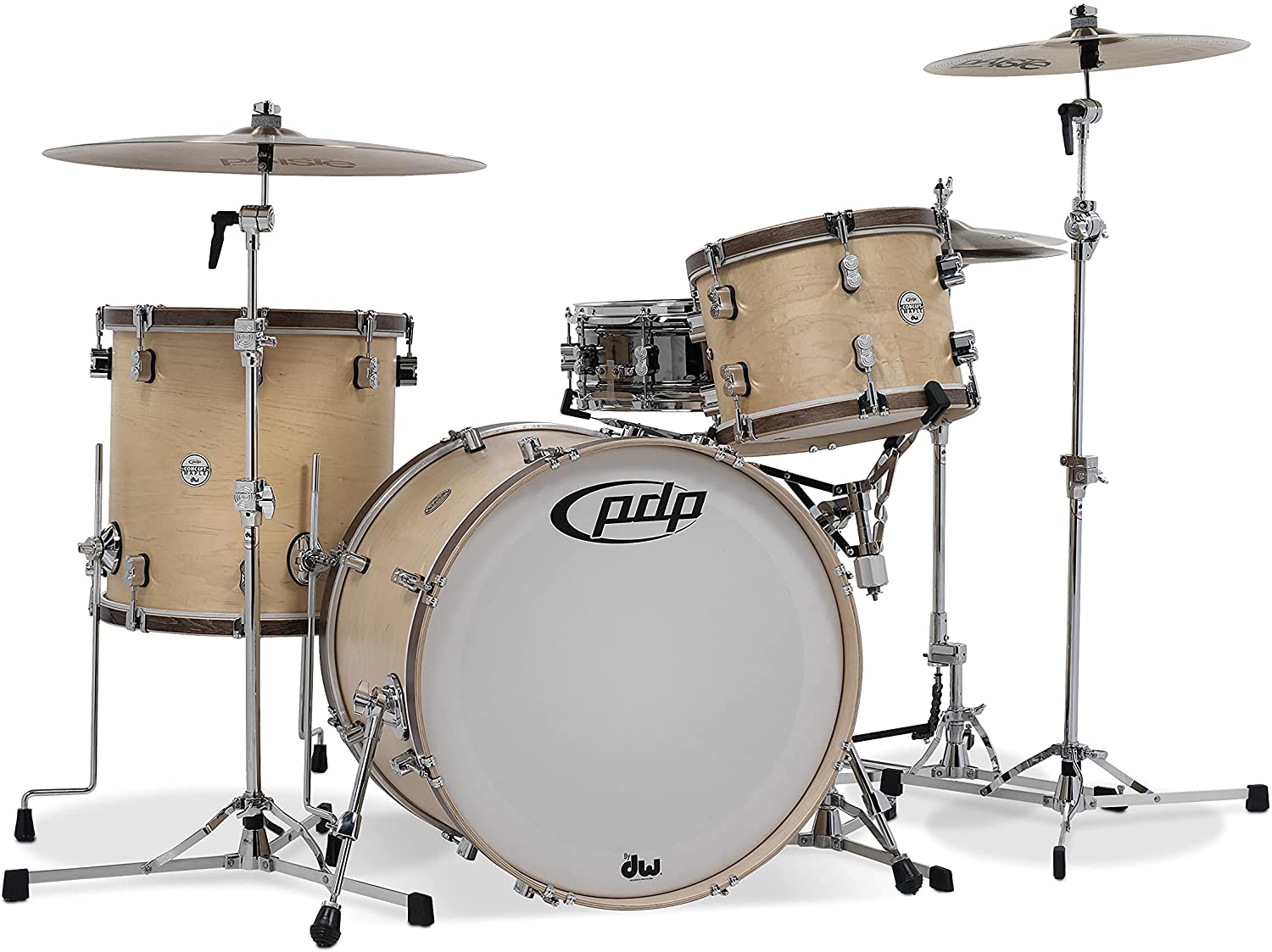 The all-maple Concept Series kit CM5 offers a great service to a drummer. You get the DW design and quality in these cheaper drums.
– Construction
PDP expects greater demand for the Concept Maple series. This is because there are more shell pack and finish options on the market.
Maple is great wood. It delivers a warm and sharp tone, perfect for different settings.
We received a shell pack configured with a 12-inch x 9-inch and 10- x 7-inch tom, 22 x 18-inch bass drum, and a 14 x 5 ½ snare for this review.
The origin of the maple used has not been revealed, but PDP says it's from America.
Shell construction is 7-ply for the toms and bass drums, while the snare is 10-ply. Both the outer and inner shells feature the standard cross-ply technique.
Generally, this kit is construction strong for durability. It will stand up to any form of punishment it's exposed to.
– Hands-on
Setting the CM5 kit is quite easy. And once done, the sound that comes out is pretty impressive.
One way to know a good kit is by considering the bass drum. Concept kits have that quality that never stops to amuse.
They come with DW-line Velcro-attachment, which seems to help. Also, the integrity of the shells adds to the overall quality of the kit.
Each stroke comes out with a perfect thunderous blend of attack, depth, and air. That means a complete sound that only gets better with finer tuning.
Conclusion
If you need a high-quality drum kit that is affordable, go for the PDP Concept series. These are great kits for both beginners and seasoned drum players. Just make sure you get hardware and cymbals too.